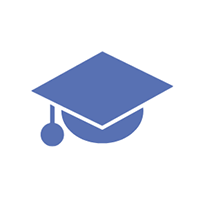 David B.
Private tutor in Austin, TX
University Tutor
5
David B.
Education
University of Texas at Austin - BA, Liberal Arts Honors / Economics , Texas A&M University - PhD, Agricultural Economics
Experience
Throughout my educational journey, I have learned to excel by discovering and using various techniques, tricks, and tips that many students are either not aware of or feel are unnecessary. By explaining these techniques to my students, I am able to increase their efficiency, speed, and performance exponentially. The majority of these techniques are not typically taught in classroom settings, so it is up to the student to collaborate with other individuals who have employed these techniques to great success. I hold a Ph.D. in Economics, and I have studied at other universities in the past, including the University of Texas at Austin and Texas A&M University. In terms of teaching experience, I have spent considerable time serving as a tutor at the University of Houston, and this is something I remain involved with to this day. One of my tutoring specialties is helping students learn the tricks of the trade in order to do well on a variety of standardized tests. I can also help students with many different math courses, including Algebra, Geometry, Pre-Calculus, Calculus, Trigonometry, Statistics, Economics, and Microeconomics. In my spare time, I enjoy backcountry hiking.
Availability
Weekdays at any time, Weekends at any time
Can Meet
10 miles at my regular hourly rate
Hobbies
Backcountry Hiking
Show More
Inquire About This Tutor
Thanks!
Most tutors respond within 48 hours.
Feel free to contact other tutors while you wait.