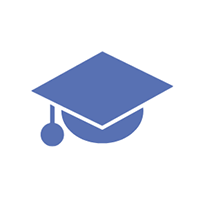 Christina C.
Private tutor in Austin, TX
Education
University of North Texas (BM Performance in Flute) Universidad Autonoma de Zacatecas (Music Performance in Flute and Piano) State Wind Symphony Orchestra (Flute; Latin, Popular, Classic)
Experience
Infant Wind Symphony Orchestra (summers since 2009, Director's Assistant/Flute Teacher; worked with seventeen flute students in achieving sound, technique, musicality and the preparation of presentations.) Dallas ISD Oliver W. Holmes Middle (Coach of seven flute players; cleaning passages and competition training.) Museum of Abstract Art Manuel Felguerez (summer camp Infant Music Teacher, children between 4-10 years old: Introduction to music language and music character.) State Youth Orchestra Zacatecas (Music Theory for beginners.) Master Classes/Courses (2012) John Colton, Jazz Ensemble (USA) (2007) Elena Duran, Flute Competition (Mex) (2007) Beatriz Plana, Latin-American Contemporary Music Interpretation from XXth Century (Arg) (2007) International Flute Festival (Mex) (2006) Basic Improvisation (Mex) (2005) Dora de Marinis, Contemporary Piano (Arg) (2005) Elvia Castro, Flute Contemporary Extended Techniques (Fra) (2003) Evangelina Reyes, Flute (Mex) Awards (2009) Outstanding Achievement in Music (USA) (2009) Alice Jones Bearding Memorial Award in Music (USA) (2005) Outstanding Achievement in Music (Mex) (2007-06-05) Finalist in National Flute Competition (Mex)
Availability
Any day at any time
Can Meet
Up to 30 minutes away for a flat fee, Up to 5 minutes away for no additional charge
Hobbies
One of my favorite hobbies; listen to music to play and right! play instruments with my nephew and niece.
Show More
Inquire About This Tutor
Thanks!
Most tutors respond within 48 hours.
Feel free to contact other tutors while you wait.